Summit Chiropractic has been Rated Among the Best in Region and Receives the 2012 CMUS Talk of the Town Customer Satisfaction Award

Why Choose Us?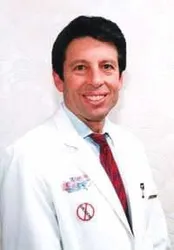 Click to see Press Release and Awards
We are a full service Chiropractic facility utilizing the latest diagnostic and research technology in correction of pinched nerves causing pain and reducing your ability to function at 100%, rehabilitation and most recently Anti-aging Therapies.

We utilize proper nutrition and natural supplementations, which include herbs, hormones, enzymes, neutraceuticals, and minerals. We treat the cause of your health problem, not the symptom, through a preventive approach to obtain total health.

It's a pleasure to serve you!
We have a host of researched proven state of the art Neutraceutical products from our anti aging inventory. Please come in for a free assessment so we can address your needs and provide you with the highest quality products at a considerable savings to improve your quality of health!
Connect With Us!
View our listing on TheHall.Net!
Faith is to believe what you do not yet see; the reward for this faith is to see what you believe.
-St. Augustine Sermons
Prevent it and you won't have to treat it!
-Dr. Kent Carlomagno